What is Libkey Nomad?
LibKey Nomad is a browser extension for Google Chrome that provides full-text for articles available through CUAA Library as you search the web.
It works best with PubMed, Wikipedia, and journal publisher websites.
---
Install Libkey Nomad
LibKey Nomad is available in the Google Chrome Store.
Open the Google Chrome Store link above in a Google Chrome Browser window.
Click on "Add to Chrome"
A box will pop up asking you to choose your intuition. Type in Concordia and choose "Concordia University Ann Arbor" from the list.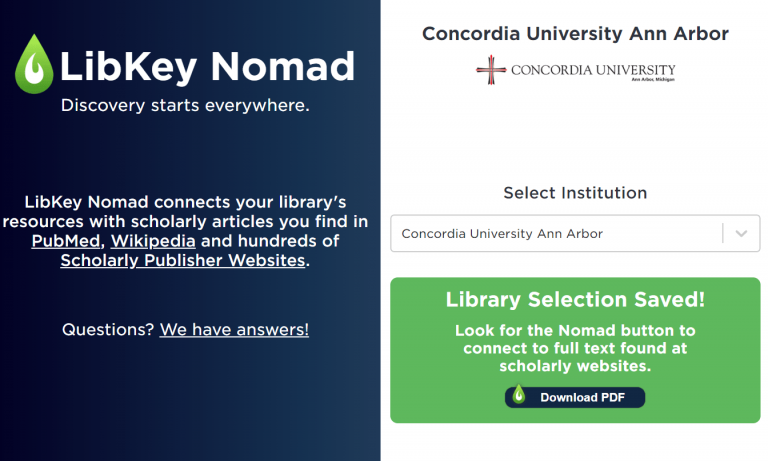 Note: Before starting a new online search, click on the green teardrop icon on the browser toolbar to double-check that LibKey Nomad hasn't "forgotten" CUAA.  Just search for Concordia again to add it.
---
How to use Libkey Nomad
When you land on a page with an article that is available to download, LibKey Nomad puts an alert box at the bottom of your screen. Click to download the PDF or get a link to the article.
Pubmed Example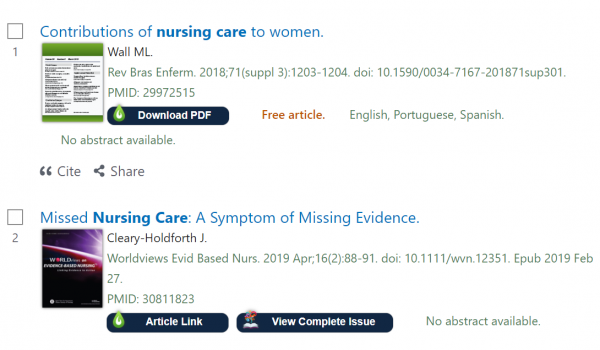 Journal Publisher Example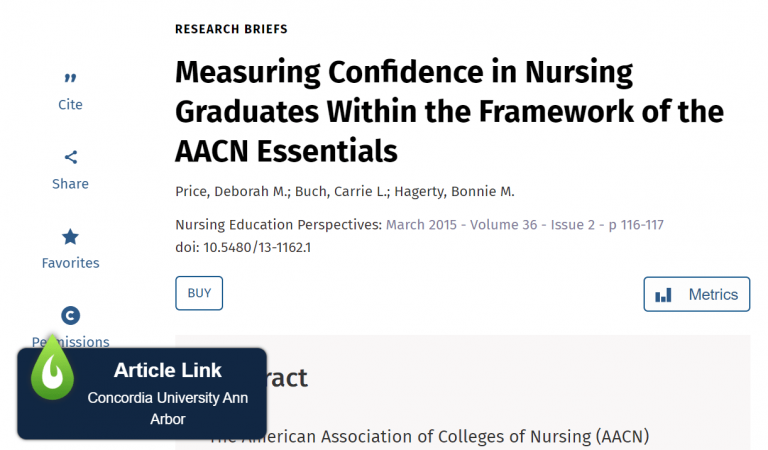 ---
Other Chrome Extensions to Consider
Google Scholar Button: Search for an article titles quickly while on another webpage using this button.
TTS reader: this "text-to-speech" extension will read web text to you, or any text PDF you open inside a Chrome Browser.
Creative Commons Search: Search for free-to-use images for your assignments using this extension.